Dostie Homes Named 3rd Residential Homebuilder in Wildlight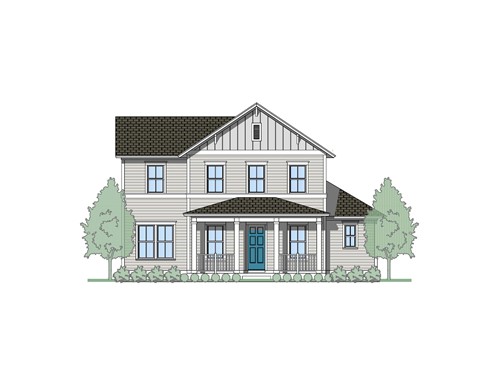 Today, Raydient Places + Properties announced that Jacksonville-based Dostie Homes has been selected as the third residential homebuilder in Wildlight, the new town being developed in Nassau County. Dostie Homes will build the community's first townhomes near Wildlight Village along with single family homes.
"Dostie Homes is beyond excited to join the team at Wildlight. Nassau County is vibrant and growing, and Wildlight is leading the way. We look forward to being a part of this new community for a very long time," says Chris Dostie, President of Dostie Homes.
Founded in 1958, the company has a 60-year tradition guided by the principles of honesty, integrity and customer satisfaction. These attributes allow the third-generation owned Dostie Homes to stay at the forefront of residential design and new home building in Florida. 
Over the next few weeks, Dostie Homes will work closely with Wildlight on construction plans to ensure each home blends the community's Florida Lowcountry architectural guidelines – the Wildlight Pattern Book – with North Florida's natural landscape.
"We are excited to welcome Dostie Homes as Wildlight's next residential homebuilder," said Charles Adams, Vice President of Community Development for Wildlight. "Dostie Homes has a long history of providing quality craftsmanship and customer satisfaction, which Wildlight's first residents are sure to love." 
Homes in Wildlight will be characterized by family-friendly floor plans, outdoor living spaces such as sweeping porches and verandas, high-quality building materials and sustainable landscapes.
Additional construction plans and designs are forthcoming. Dostie Homes is expected to break ground later this year.
For more information about Wildlight, visit wildlight.com
< Back to Blog